Joined

Jul 12, 2022
Messages

31
Reaction score

0
Points

1
What is Yakov Smirnoff's Net Worth?​
Yakov Smirnoff is a Soviet-born American comedian, actor and writer who has a net worth of $20 million. Before becoming a sensation in the comedy circuit, Smirnoff worked as a bartender at Grossingers Hotel in New York. By the 1980s, he was in big blockbusters, including Buckaroo Banzai (1984), Brewster's Millions (1985), and The Money Pit (1986). Smirnoff also made many TV appearances. He was featured many times in the 1986 hit sitcom The Night Court. He also had a lead role in the 1986 sitcom, What a Country! Smirnoff played a Russian minicab studying for his US citizenship test. He continues to be a sensation having appeared in the highly successful Broadway show As Long as We Both Shall Laugh.
Most importantly to his finances, Yakov Smirnoff also owns a popular a theater in Branson Missouri, where he performs throughout the year. There is no end to this man's abilities as he is a professor at Missouri State and Drury University, where he teaches The Business of Laughter.
Early Life​
Smirnoff was born on January 24, 1951 in Odessa, Ukraine, which at the time was part of the Soviet Union. His birth name was Yakov Naumovich Pokhis and he was born to parents Naum and Klara Pokhis. He grew up in Odessa and eventually began working as an art teacher while also working as a comedian on the side. His comedy work led him to work as an entertainer on ships in the Black Sea. There, he began encountering Americans who described what life was like back in the United States. It was then that he decided he eventually wanted to move to the United States. He was able to do so two years later with his parents in 1977. In the early days of his time in the United States, he worked as a bartender at a hotel in the Catskill Mountains and lived in the employee dormitory.
Career​
After a few years of bartending, Smirnoff began doing stand-up comedy and changed his last name to Smirnoff in hopes that Americans would be more familiar with the name. In the early 1980s, he moved to Los Angeles to have more opportunities in comedy. He moved into an apartment with two other aspiring comedians, Andrew Dice Clay and Thomas F. Wilson. He became a regular at the renowned L.A. comedy club, The Comedy Store.
He achieved a bit of success in 1984 when he booked a small role in the film "Moscow on the Hudson," starring Robin Williams. Over the next couple of years, he appeared in other films like "Buckaroo Banzai," "Brewster's Millions," and "The Money Pit." He also often appeared on the television show "Night Court" and had many appearances as a comedian and guest on "The Tonight Show Starring Johnny Carson."
From 1986 until 1987, Smirnoff had a starring role in the television sitcom, "What a Country!" In the show, he played the character of a Russian cab driver who was studying for the U.S. citizenship test. He was also commissioned by ABC around the same time to provide educational bumper segments for Sunday morning cartoon showings.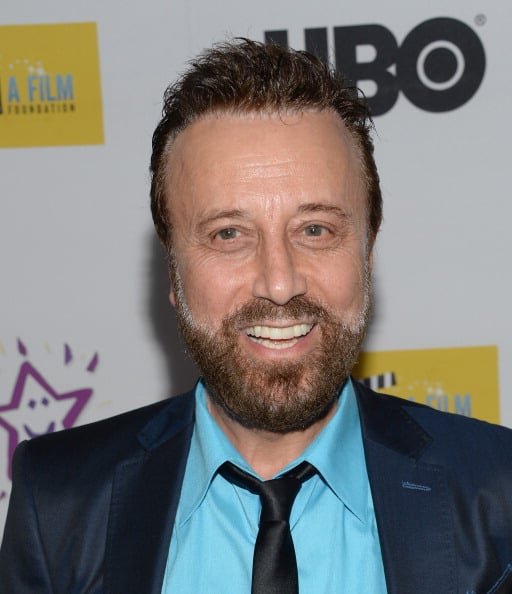 Jason Kempin/Getty Images
A pivotal moment in Smirnoff's career came in 1987 when he was invited to a party hosted by Washington Times editor-in-chief Arnaud de Borchgrave. The party feature President Ronald Reagan as the guest of honor. Smirnoff performed at the event and Reagan was a big fan of a his jokes about life in the Soviet Union. The two hit it off and Smirnoff was later enlisted by Reagan and his speech writers to help come up with jokes and other material for Reagan's speeches. Some of Smirnoff's material was used in a speech that Reagan gave before Soviet leader Mikhail Gorbachev when Reagan visited Moscow in 1988. Some have even said that Smirnoff became part of Reagan's inner circle of speech writers. He was also the featured entertainer at the annual White House Correspondents' Dinner.
Branson Missouri​
After the collapse of communism, Smirnoff's popularity did drop-off, though he continued to perform. Throughout the 1990s, Smirnoff performed regularly at his own 2,000-seat theater in Branson, Missouri. During this time, he refocused some of his stand-up comedy material on the differences between men and women. His 28th consecutive season in Branson was commemorated in 2021. In 2003, he created his own one-man show that premiered on Broadway and received very favorable reviews by "The New York Times."
Academics​
Smirnoff decided to focus more of his attention on academics in the mid-2000s. He enrolled at the University of Pennsylvania, where he received a master's degree in psychology. He has since taught classes on topics related to comedy, relationships, self-help, and psychology at places like Drury University and Missouri State University. He returned to school some years later and earned his doctorate in psychology and global leadership form Pepperdine University in 2019.
Personal Life​
Smirnoff became an American citizen on July 4, 1986. Smirnoff has been married twice. He married his first wife, Linda Dreeszen, in 1989. Together they had two children – Natasha in 1990 and Alexander in 1992. In 2019, he got remarried to Olivia Kosarieva.
Outside of his comedy and film work, Smirnoff also is an avid painter. Many of his paintings feature an image of the Statue of Liberty. He painted a piece after the September 11, 2001 terrorist attacks that was later transformed into a large mural. The mural, titled "America's Heart" is a pointillist-style piece that features one brush-stroke for each victim of the attacks.
Read more:
Yakov Smirnoff Net Worth
Continue reading...