Joined

Jul 11, 2022
Messages

21
Reaction score

1
Points

3
What is Feist's Net Worth?​
Feist is a Canadian singer-songwriter and musician who has a net worth of $2 million. Feist's solo albums include "Monarch," "Let it Die," "The Reminder," and "Metals." Among her most well-known singles are "Mushaboom," "1234," and "I Feel it All." Beyond her solo career, Feist has also performed with the indie rock band Broken Social Scene and has collaborated with a number of other artists.
Early Life and Education​
Feist was born as Leslie Feist on February 13, 1976 in Amherst, Nova Scotia, Canada to artist parents Lyn and Harold. She has an older brother named Ben. Shortly after Feist's birth, her parents divorced; she and her brother were subsequently raised by their mother and grandparents in Regina, Saskatchewan. Later, the family moved to Calgary, Alberta, where Feist went to Bishop Carroll High School and Alternative High School. Showing an affinity for the performing arts, she often sang in choirs growing up, and at the age of 12 was among 1,000 dancers in the opening ceremony of the Winter Olympics in Calgary.
Career Beginnings​
Feist launched her music career in 1991 when she founded and became the lead vocalist of a Calgary punk group named Placebo. Later, the group won a local Battle of the Bands contest and was given the opening slot at the Infest festival in 1993. A couple of years after that, Feist was sidelined from her music career due to a vocal cord injury. In 1996, she moved to Toronto, where she began playing the bass for musician Noah Mintz's solo project Noah's Arkweld. Following that gig, Feist became the rhythm guitarist for the indie rock band By Divine Right, with which she toured from 1998 to 2000. It was during this time that Feist also began her collaboration with the electroclash musician Peaches.
Solo Career​
In 1999, Feist released her debut solo album, "Monarch." This was followed in 2001 by "Let it Die," which was recorded in Paris. Melding bossa nova, jazz, and indie rock, the critically acclaimed album earned three Juno Awards and won two for Best Alternative Album and Best New Artist. Feist's next solo studio album was "The Reminder," released in 2007. Her biggest commercial hit yet, it debuted at number 16 on the Billboard 200 and at number two in Canada. Moreover, it launched the singles "I Feel it All" and "1234," the latter of which was popularized due to its use in a commercial for the iPod Nano. At the Juno Awards, "The Reminder" won Album of the Year.
Feist released her fourth solo studio album, "Metals," in 2011. A major success, it debuted at number seven on the Billboard 200 and spawned the single "How Come You Never Go There." Feist went on to release her album "Pleasure" in the spring of 2017. Although not as big of a chart hit as her previous albums, it was positively received by critics.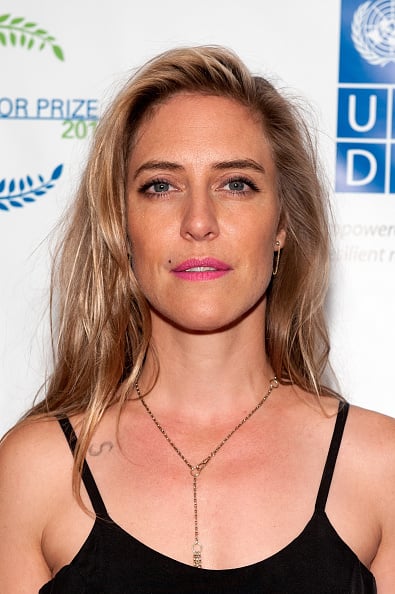 D Dipasupil/Getty Images
Broken Social Scene​
One of Feist's most notable side projects has been the indie rock group Broken Social Scene, which she joined with some friends in 2001. With the band, she has recorded the albums "You Forgot it in People" and "Forgiveness Rock Record." Feist has performed often with Broken Social Scene at various concerts, including the Toronto Harbourfront Centre concert that was documented in the 2010 film "This Movie is Broken."
Other Collaborations​
Feist has collaborated with an array of other performers during her career as a solo artist. In the early 00s, she collaborated with Norwegian indie duo Kings of Convenience and English-French singer and actress Jane Birkin. Later in the decade, she joined Stephen Colbert on his Christmas special "A Colbert Christmas: The Greatest Gift of All," and appeared alongside Daniel Levitin in the CTV television film "My Musical Brain." Feist's other collaborations have been with such artists as Grizzly Bear, Ben Gibbard, Beck, Doug Paisley, and Mastodon.
Film Music​
Feist has contributed to a number of film soundtracks over the years. For the soundtrack to the 2006 film "Paris, je t'aime," she provided vocals to the tracks "La Même Histoire" and "We're All in the Dance." Later, in 2012, she wrote an original track for "The Twilight Saga: Breaking Dawn – Part 2" entitled "Fire in the Water." Feist's music has also been prominently used in such films as "(500) Days of Summer" and "The Accidental Husband."
In 2010, a documentary and live album entitled "Look at What the Light Did Now" was released. The documentary, directed by Anthony Seck, focuses on the creative process behind the making of Feist's album "The Reminder." It also covers the development of the tour for the album.
Personal Life​
Feist has an adopted daughter named Tihui who was born in late 2019.
Read more:
Feist Net Worth
Continue reading...